Sellers
As a company that has specialists in all types of real estate throughout the metropolitan Milwaukee area, we take different approaches to properties based on a number of variables. While systems and processes can make a real estate agent's job easy, it is important to consider what efforts can deliver success.
Potential real estate buyers review properties from multiple angles. And, being prepared to be on the market is incredibly important. You only get one chance to make a first impression on a buyer. You have to ask yourself, "will it be a good one?"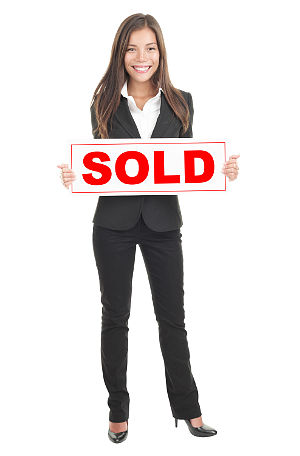 How is the Property Priced?
Many times sellers want to go with a list price higher than a property's market value. This can be an easy pitfall. The first two weeks a house is on the market can be the most important. Typically, that is when a property has the most showing activity. Not surprisingly, the first month is usually the busiest one for a property.

Some sellers think it is wise to price a property high and then have the room to negotiate. While there is merit to that thinking, it can also be argued that pricing agressively can really take advantage of the initial activity a property gets. When buyers see a property priced well, they are more likely to pursue it with a sense of urgency. This type of situation is what creates bidding wars that can push a selling price above a list price. It is similar to an auction mentality.

This is not to say that a Milwaukee Executive Realty agent will encourage you to price below market, but it is important to not be overpriced.
Do the Photos Present the House Well?
Some of our agents have the expertise to create beuatiful pictures of a home while others use a professional photographer. We know that it is important to have a decent set of pictures attached to your real estate listing when it hits the market. It gets back to the first impression. We want to give a "wow" effect to your property.
When Will the Property Be Available?
The logistics of a move can be incredibly stressful. Our agents help to alleviate that by helping you plan to have flexibility. If you are staying in the area, we can start looking at properties while your house is on the market. This way, if you have a few houses or condos that would work for you, you can consider their situations and determine how they can help you accommodate your buyer's timeline.
How Does the House Show?
Have you been deferring maintenance? Before putting a house on the market, a seller should give it a critical review and consider what items can be addressed. Should some rooms be painted? Does your house need a broken window repaired? Should the furnace be serviced? Is the house uncluttered and clean? A buyer needs to have confidence in a property. If it is dirty, cluttered and needs a lot of maintenance, you could be hurting yourself financially.
How Many Days Has the House Been on the Market?
If a property has been on the market awhile, buyers will smell weakness and sellers can get frustrated. This situation can create low-ball offers. That is why taking the above factors into consideration can help you as a seller transition to your next home.
To begin the discussion of selling your home, call us today at 414-273-8888 or contact us via email to request a market analysis!