Communities
---
River Hills Real Estate and Homes For Sale
Real Estate Price Ranges
Single-Family Homes: $229,900 - $2,729,000
County:
Village of River Hills
Census 2010 Population Count: 1,597
Census 2013 Population Count (estimate): 1,603
2010 Census Data
Total Population: 1,597
Average Family Size: 2.97
Average Household Size: 2.68
Total Housing Units: 647
Occupied Housing Units: 595
Housing Units Owned with a Mortgage or a Loan: 367
Housing Units Owned Free and Clear: 200
Housing Units Renter Occupied: 28
River Hills Real Estate

River Hills homes amoung the most unique and prestigious in the Milwaukee area. The Village of River Hills was developed with the idea of country in the city. Many of the lots in River Hills areat least five acres. Because of that, this area is one of the few locations where a horse property is realistic in Milwaukee County. The large lots provide a lot of seclusion for the residents in the Village. While it is possible to find a home in the $200,000s, most of the homes here are executive estates with prices starting at least at $500,000 and going up in to the millions. There are many spectacular and grand homes in River Hills.

River Hills keeps things simple when it comes to variety. There are no condos or commercial properties here. Every, with the exception of a few municipal buildings, is pretty much a single family residential home. Convenient shopping malls include Audubon Court, River Point and Bayshore Town Center.

Because River Hills is close to I-43, getting downtown or other places around the Milwaukee area via the freeway is convenient. The village is bordered by Fox Point, Bayside, Glendale, Mequon and Milwaukee.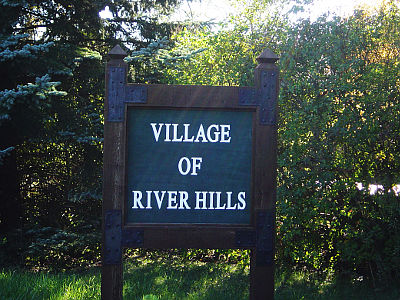 River Hills Real Estate For Sale - Single Family Homes

Price Range
Bedrooms
Price Range
Bedrooms
Under $200,000
2+
3+
4+
$300,000-$400,000
3+
4+
$200,000-$250,000
2+
3+
4+
$400,000-$600,000
3+
4+
$250,000-$300,000
2+
3+
4+
Over $600,000
3+
4+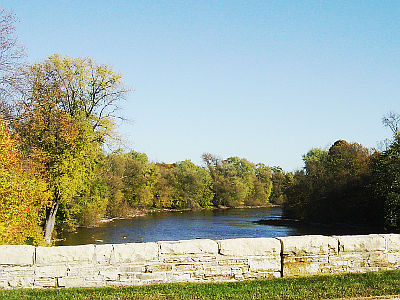 River Hills Real Estate For Sale - Condos

Price Range
Bedrooms
Price Range
Bedrooms
Under $150,000
1+
2+
3+
Over $150,000
1+
2+
3+
This product uses the Census Bureau Data API but is not endorsed or certified by the Census Bureau.